There goes the baker...
Ally
- 15 - 247475 - 12/23/11
Feeling Down?
This is a hunger games blog. I feel inclined to say that this is not a spoiler free blog so I can have a bigger range of THG stuff to post. Please do not follow me if you haven't read the series. I do not want to ruin your experience.
Less sophisticated sounding (lol) : I am in love with the series and get very emotional when someone starts talking about it even casually. I don't spam or send Anon hate or troll because that is rude :P
99% the best book in the world aka The Hunger Games by Suzanne Collins
1% personal or funny posts
Also, the theme is very new (nope) and the color scheme may be off (yes, I am horrible with colors). And I may not post very often right now because I am slightly busy with school & family & everything-off-the-internet stuff. (trying to get back into my old insane tumblr schedule.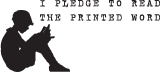 DOWN WITH THE CAPITOL
Formerly:
Firemockingjay
drinking hot chocolate with Peeta